My neighbor completely transformed her home office into a classroom when she decided to keep her kids home for the time being due to COVID-19. The office meets classroom space is truly amazing! She built cubbies to make the kid's lockers (like they would have had at school), the alphabet is hanging on the wall, there is an art center and library with hundreds of books. Mama's are killing it, and it's because of their hard work like this to make their children's lives as 'normal' as possible during the pandemic.
No matter what your comfort level, I'm seeing mamas work their tail off to make their child's life happy and fun. Another mama who is keeping her 7-year-old twins home from school for the first semester put together a deal with Grandma to offer a two-day-a-week 'boarding school,' where the twins pack their bags and go spend the night at Grandma's house who helps with virtual learning. A solution like this gives the kids a new face, environment and relief for mama!
Another two moms put together a regular playdate with their toddler boys, switching off homes and spending two hours twice per week getting some socialization. The kids hang out upstairs with a regular babysitter in a fully stocked playroom filled with games, books and activities to follow during their school session.
It's amazing what I've seen put together. Way to go mamas!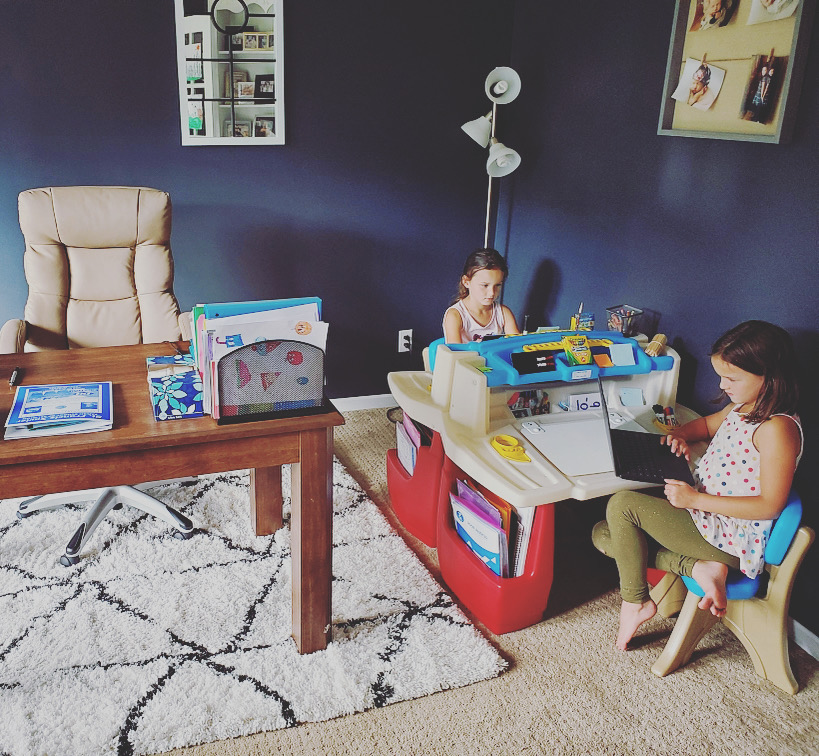 Looking to hire a babysitter or nanny? Bell Family Company provides fully vetted on-demand babysitting, including full and part time nannies, baby nurses, temporary care, help with virtual learning, and more! Learn why BFC is the best childcare agency, with childcare providers available across the U.S. (on-demand service available in the tri-state area). Contact us today to hire!