Packing lunches can become mundane. As I'm the one packing it, I want to make it more fun for both my sons and me!
There is a wide variety of lunch box options today. We use two different types: a cooler fold up one and a Tupperware one with separate sections to save on plastic bags and make it easy to eat.
There are so many allergies to consider when packing – our schools provide a list of what is not permitted – so I keep that top of mind when grocery shopping and packing.
I try to mix it up daily. I make sure it is balanced; a meat, veggie or fruit, a healthy carbohydrate and then a special treat. I'll throw in a love note that my son can't read yet too.
Easy protein options: Chicken apple sausage (I make it the night before), beef jerky packs (I found at Costco) organic pepperoni, and humus with crackers is a hit, too.
Fruits: I'll cut up anything and put it in Tupperware, or buy the Dole mandarin oranges or dried fruits (mango, raisins, etc.). If I'm in a hurry I'll pack a fruit or veggie pouch.
Veggies: I'll make broccoli, carrots or peas the night before and pack in Tupperware, or cut up cucumbers.
Dairy: Cheese or yogurt are my go-to's. Don't forget the spoon!
Special treat: We'll make cookies the night before, or get a variety of fruit snacks. My boys also like Lara bars.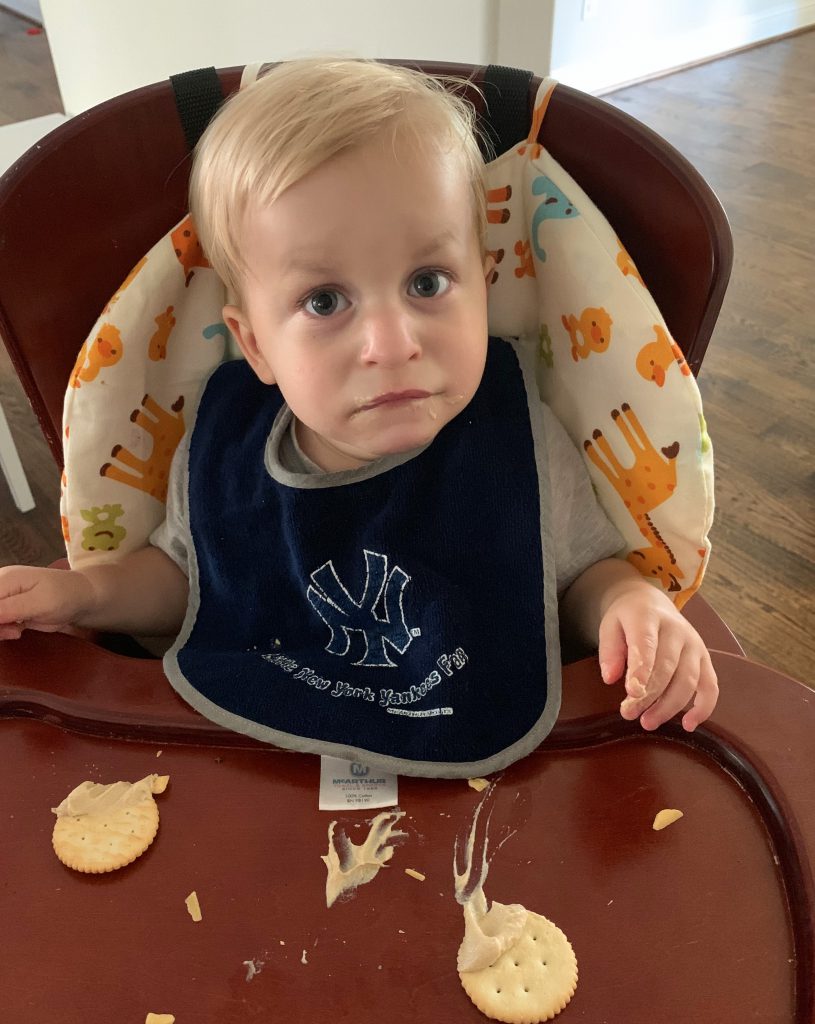 Written by Lindsay Bell, Founder & Owner