The women behind Bell Family Company are taking a stroll down memory lane and sharing their favorite Halloween memories this week. From country to city style trick-or-treating, and DIY costumers – there's bound to be a story that will take you back to your favorite Halloween.
Lindsay Bell, Founder & Owner
My favorite Halloween memory was last year's trick-or-treat in our new neighborhood. It was just like what you'd hope for after watching your millionth Halloween movie. The local police mark off the street so that no traffic can get through – making it safe for all to walk – and then crazy town is born (in a good way)! Thousands of trick-or-treaters roam the area, and parents are decked out in costume along with their kids. Almost every house on the road participates, with some homes going all out with decorations, spooky music, open bar on the porch for Mom & Dad, and the list goes on. I can't wait for this year!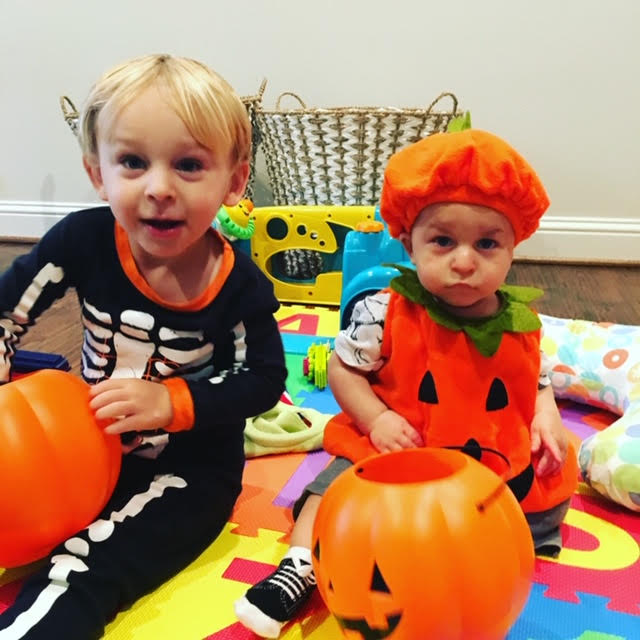 Meredith Hamler, Sitter Services Manager
My best memory of Halloween is that every year up until I was about 13-years-old, my grandma and I would go to the fabric store and pick out a pattern of the fabric I wanted, and then we would make my costume together.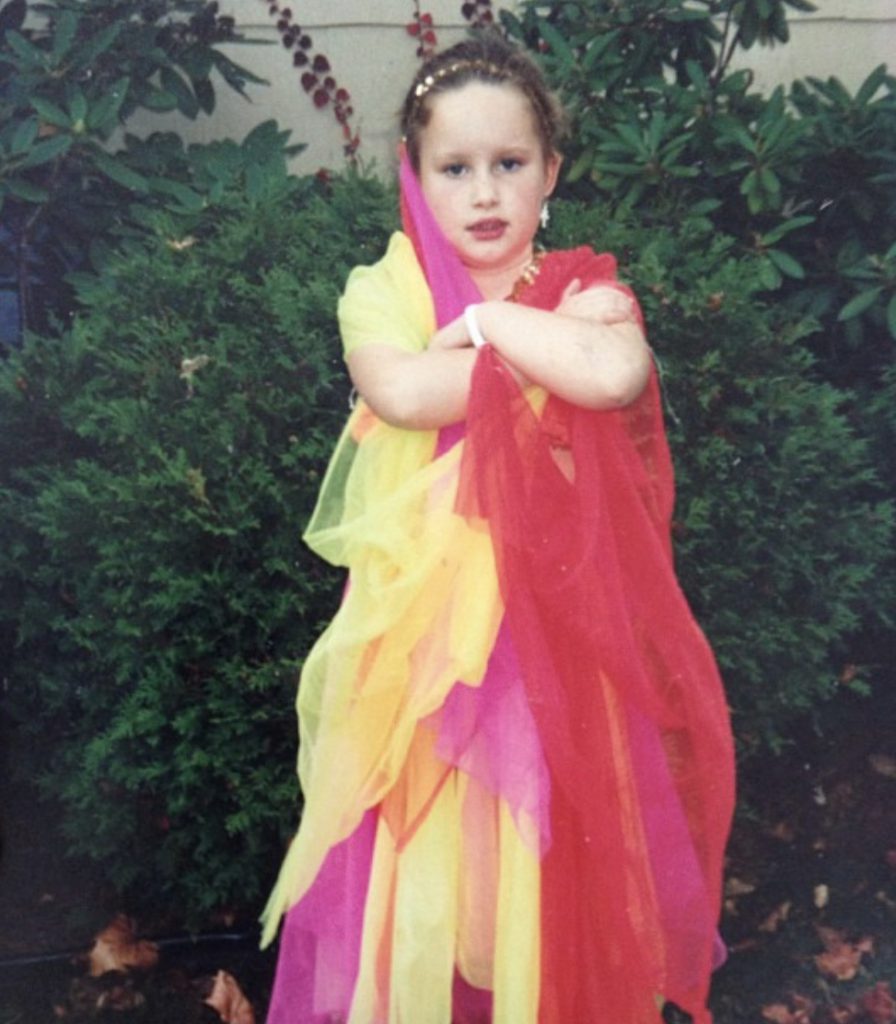 Lauren Kruk, Nanny Services Manager
I always loved dressing up for Halloween! My hair has been very blonde my whole life, and for one Halloween, my mom had me dress as an Indian and sprayed my hair black. No one knew who I was at first! It was fun, but messy! We had a great neighborhood with a ton of kids, so trick-or-treating was always an adventure walking around the block.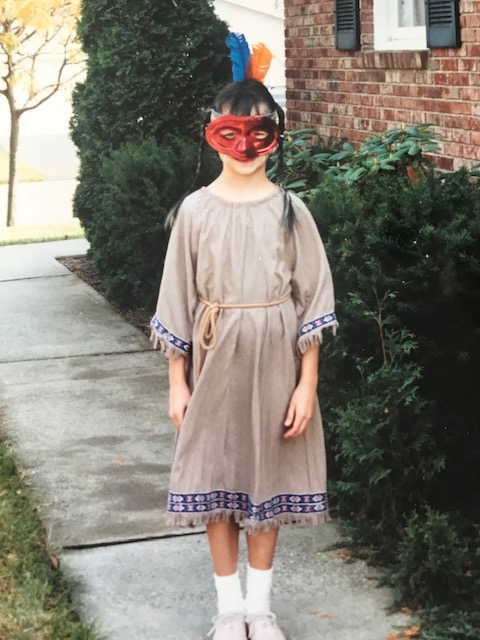 Christine Bell, Recruitment & Retention
There is one vivid memory of Halloween as a mom of 5, piling the kids in the car in full dress, trying not to smash anyone's costume or get it caught in the door. Trick-or-treating in the country meant driving in the dark from driveway to driveway, stopping long enough to open the doors and let the witches, scarecrows, cheerleaders or whatever other costume I could creatively throw together, out to run across someone's yard to collect their treats.

We had Halloween's of all kinds in northeast Ohio – rain, snow, heat – it was always a grab bag. Perks of a country Halloween: households with insight gave out large candy bars and individual bags of candy to these very special Halloween ghouls.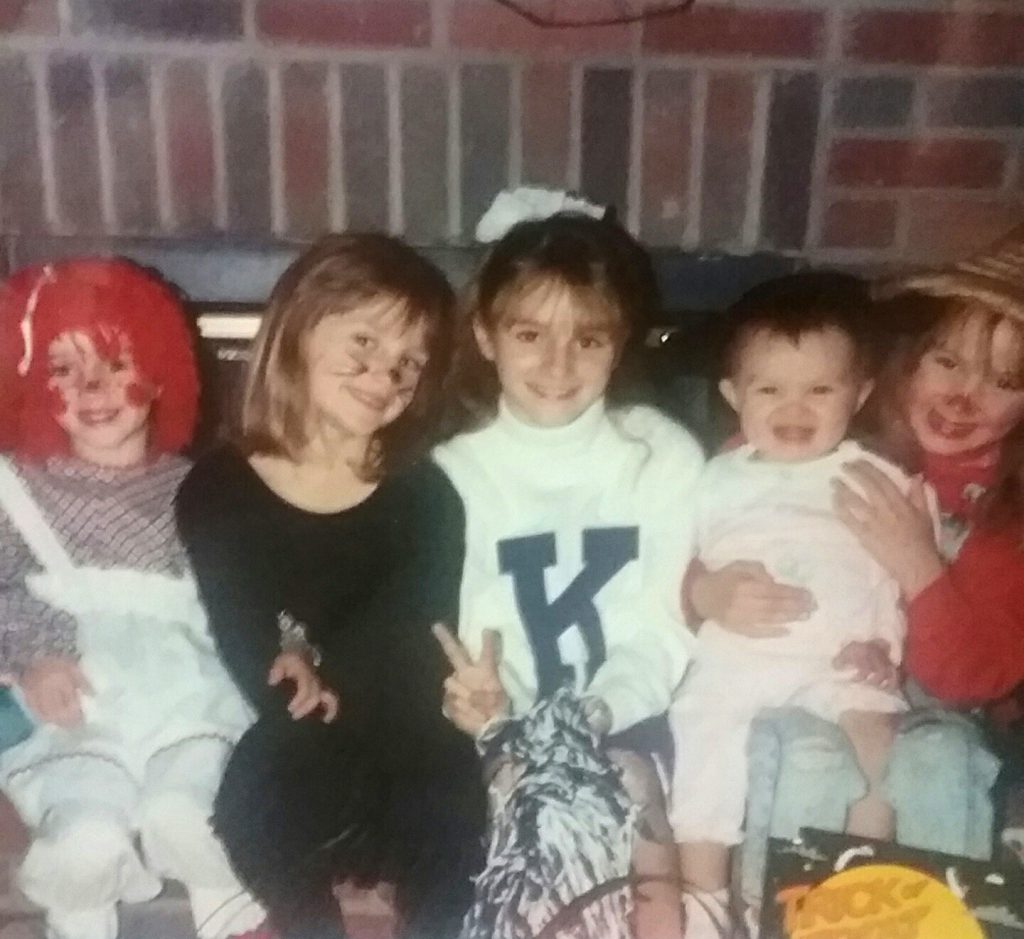 Courtney Garvey, Sitter Services Coordinator
One of my favorite Halloween memories is my first Halloween with my kids. It was so fun dressing them up; we were the Three Little Pigs and my husband was the Big Bad Wolf! I love everything about Halloween in general and now so do my daughters, so it makes the whole experience that much better!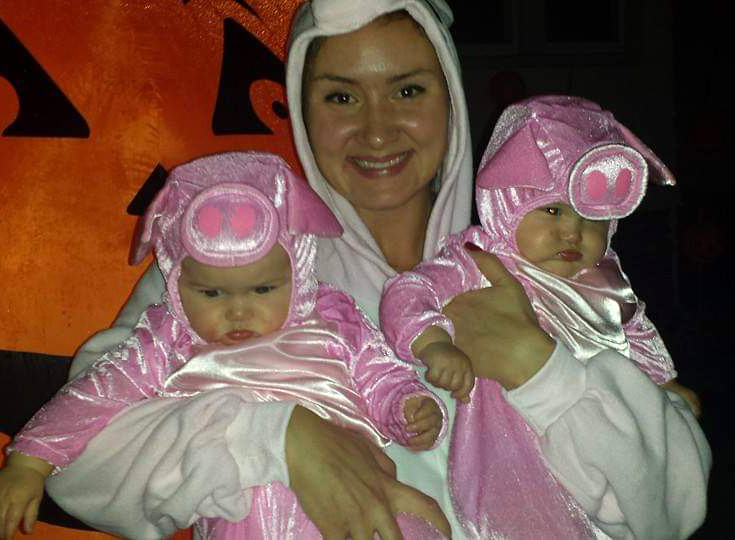 Taylor Bell, Marketing & Social Media
Trick-or-treating always involved teaming up with my best friend to wander the development that a lot of my classmates lived in. The best years were the years we thought of a good group costume: my favorite being when we went as Snow White & the Seven Dwarfs. Shoutout to my friend's grandmother who worked tirelessly to knit our costumes!
After trick-or-treating we'd always pour our candy buckets out on the living room floor and trade pieces back and forth until it was time to go home.