Due to COVID-19, Bell Family has launched Virtual Sitters to provide childcare relief to families across America.

To book a Virtual Sitter, simply click here and fill in the form. We will then coordinate everything and get you booked!
Our Virtual Sitters can:
Teach improv (read a play, act out scenes, etc.).
Bake together (you provide the ingredients, the Virtual Sitter will guide the junior chef).
Teach/practice another language (Spanish, French & more).
Learn or practice playing an instrument.
Tutor or help guide with homework and online lessons.
Do yoga, ballet or another movement activity.
Host a virtual book club or dance party.
Organize family photos, process paperwork, complete online grocery orders, etc.
"This is unbelievably genius. A must for parent survival right now!"

Mom of 2, West Coast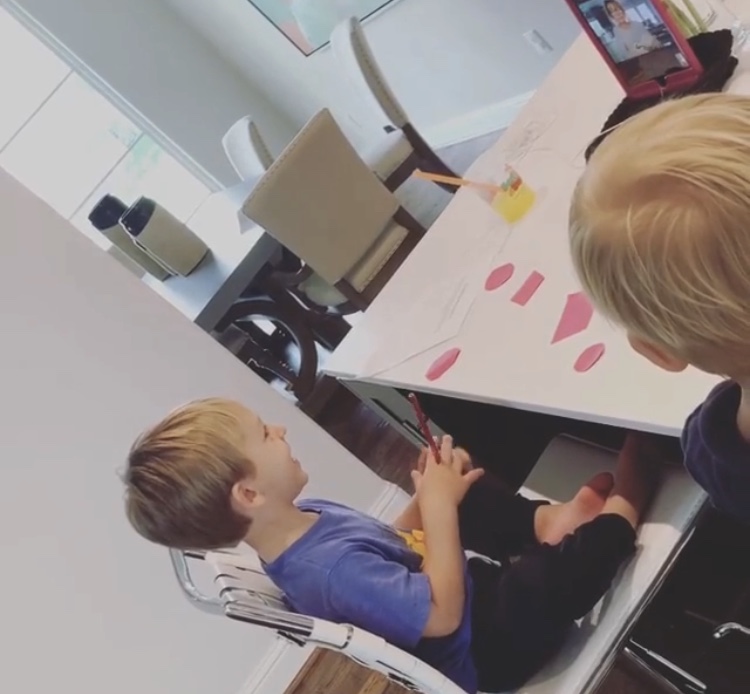 "It worked great! I got the whole kitchen cleaned and ate food sitting down!"

Mom of 3, Midwest

We hope that you will support this small business during this difficult time, and book a Virtual Sitter for an hour or two to help with the kids. Virtual Sitter rates are $23 per hour for 1 child, and $25 for 2 children (for 3+ children please inquire about rates). The booking minimum is one hour, but the hour can be split into 30-minute sessions (i.e., 30-min morning session and 30-min afternoon session the same day). Check out this video for a short clip of a Virtual Sitter doing a teaching lesson with a child.