I read this new book by sisters Natalie & Jessenia Rios who are hard working entrepreneurs with a new book, new non profit and on-site location to educate children on world cultures. My two sons who are 5 and 3 years old love the colorful pictures and rhyming words. It is helpful to a non Spanish speaker, like myself, in pronouncing the words since the end of every sentence rhymes.
My 3 year old takes the book on his own and will flip through the colorful pages and ask questions. My 5 year old loves it as a recap of some of the words he practices at school. There is even a glossary at the end to define what each Spanish word means.
In a world where us parents are trying to guide our children in understanding other cultures and that everyone is different, Travel Con Lola is lighthearted and sweet, while sending an important message of being open and learning about other cultures and people. It makes the world a better place and helps educate our children to embrace others.
View this recording featuring our Founder & Owner, Lindsay Bell and Co-Director of Little Lola Tots and Author of Travel Con Lola to la Republica Dominicana, Natalie Rios, as they discuss the book and everything around being a woman business owner and mom in the workplace.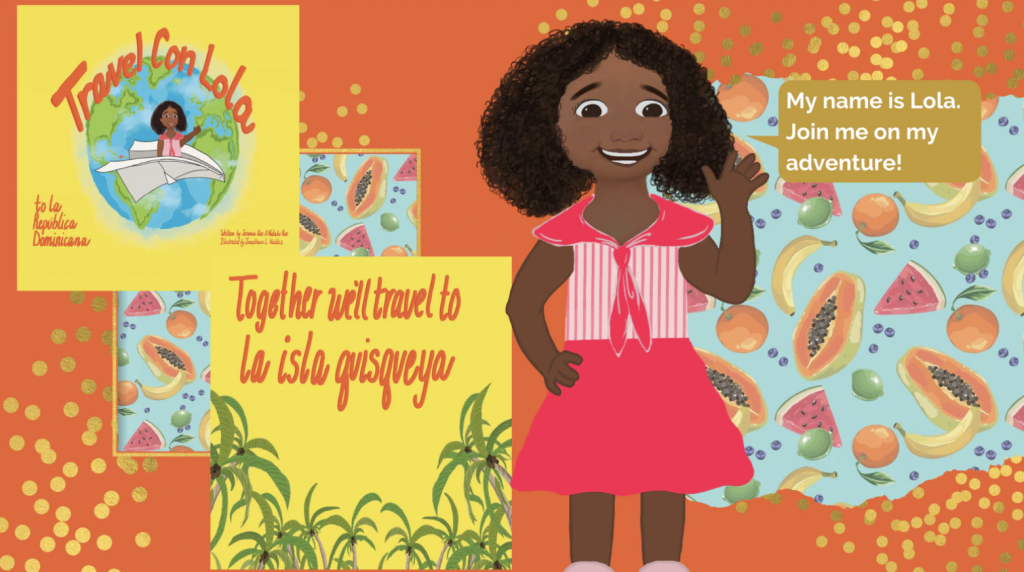 Looking to hire a babysitter or nanny? Bell Family Company provides fully vetted on-demand babysitting, including full and part time nannies, baby nurses, temporary care, help with virtual learning, and more! Learn why BFC is the best childcare agency, with childcare providers available across the U.S. (on-demand service available in the tri-state area). Contact us today to hire!