Breastfeeding is natural and beautiful. It's also physically exhausting, mentally grueling and at times pretty uncomfortable. But while it may not be a breeze, there's a lot you can do to make breastfeeding easier on yourself. These self-care tips help new moms get through the first weeks of breastfeeding successfully.
At the Hospital
You're eager to welcome your new arrival, but have you thought about your first breastfeeding session? Breastfeeding for the first time is intimidating – this is new for both of you and there's a lot of pressure to get it right ‑ but there are a few things that help it go smoothly.
Dress for success: Hospital gowns aren't the most comfortable garment. Pack a comfy change of clothes in your hospital bag, including slippers, a robe, and a soft labor and delivery gown to replace the scratchy ones the hospital gives you. Look for a gown that offers easy access for nursing and skin-to-skin contact as well as the functionality your doctors and nurses need for postpartum monitoring.
Let your baby take the lead: When given skin-to-skin contact as soon as possible after birth, most babies will breast crawl and root in order to latch. However, some babies are too sleepy to latch right after birth and others may not be interested in eating much at all the first day. Don't worry if your newborn doesn't breastfeed right away. Instead, focus on providing as much skin-to-skin as possible and let your newborn nurse when ready.
Ask for a lactation consultant: If your newborn still hasn't latched after the first day, talk to a lactation consultant. There are a variety of reasons babies may not latch right away, from position to prematurity, and most hospitals have lactation consultants on staff for this very reason.
The First Two Weeks
The first weeks at home are a blur of sleeping and feeding as new mothers recover from birth and get acquainted with their baby. During this time, your newborn will feed practically non-stop thanks to a teeny tiny stomach. Use these tips to keep your breastfeeding routine manageable and your baby well-fed.
Create a cozy nursing spot: Breastfeeding is easier when everyone is comfortable. Set up a nursing area with seating, a nursing pillow, breastfeeding essentials, and snacks and entertainment for yourself. Experiment with breastfeeding positions to find what's most comfortable for yourself and baby.
Keep your baby accessible: Putting a newborn down to nap in the nursery every time will have you running back and forth all day. A bassinet or mini-crib in your home's living space makes frequent nursing less of a hassle. At only 38 inches long, mini-cribs are significantly smaller than standard cribs, making it easy to squeeze one in wherever you need it.
Use a sling to free up your hands: If you're feeling captive to your nursing newborn due to cluster feeding, use a sling or baby carrier that lets you nurse while multitasking. While it takes practice to get the right position, learning to nurse while babywearing is a great skill for breastfeeding mamas to master.
Relieve breast pain: It's normal for breasts to become heavy and tender when milk comes in. This usually goes down within a day or two, but some women's breasts may become engorged. In addition to a supportive, well-fitted nursing bra, warm and cold compresses relieve engorged breast pain. Use a warm, moist compress before nursing to increase milk flow and cold compresses after nursing to reduce swelling and inflammation. Some women even use cabbage leaves for relief!
Breastfeeding is incredibly beneficial for babies, but it takes a lot out of new mothers, especially in the first weeks after birth. If you're struggling to take care of yourself while breastfeeding your new addition, let a baby nurse or night nurse from Bell Family Company lend a hand. A night
nurse can help you get the rest you need while caring for your newborn so your breastfeeding journey gets off on the right foot.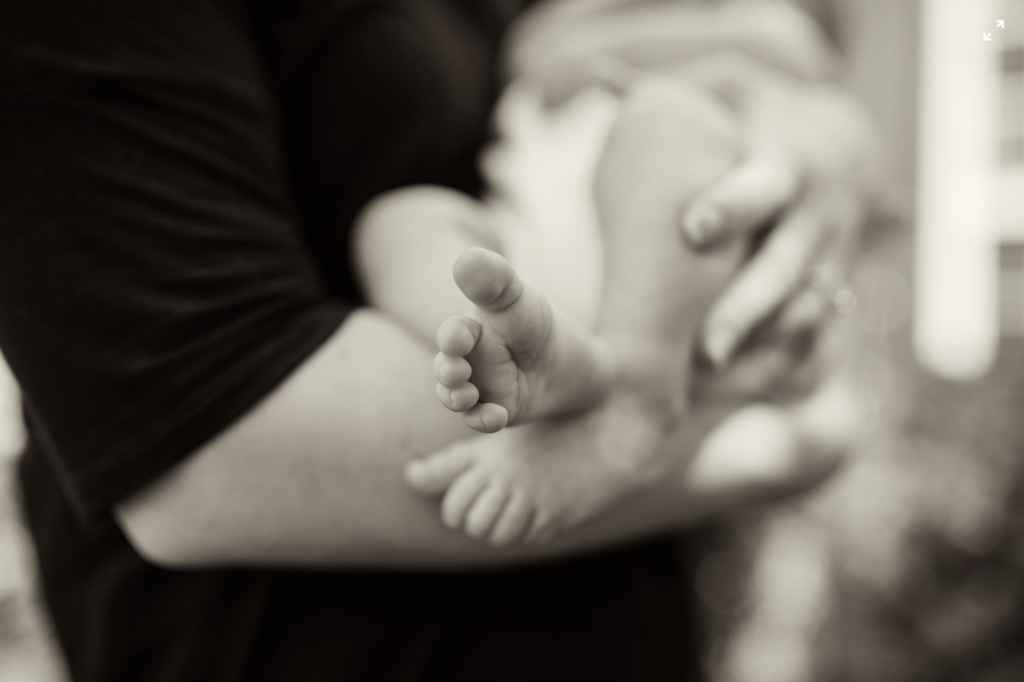 Written by guest blog writer, Leslie Campos, Well Parents