We recently had the opportunity to partner with the Founder of Body Conceptions, Mahri Relin, whose dedication and hard work is helping women through her dance-inspired cardio workouts. Learn more about her technique and journey through our Q&A below.
Q: What inspired you to create Body Conceptions?
A: I was a dancer and performer for many years in NYC before I discovered dance fitness. I had never seriously considered fitness as a career before then, but the combination of dance and fitness together felt incredible to me. And it made me a stronger dancer than ever before!
Once I got more immersed in this form of exercise, my early experiences in studios watching women struggle with fitness in the times that mattered the most were incredibly impactful to me. Pregnant women in classes around me had no idea how to modify their workouts appropriately. And frankly, many of us working in studios had no idea how to really help them. I felt lots of empathy for women in this position in addition to great responsibility to help them, so I decided to get myself certified in pre and postnatal fitness. I developed my own business because I wanted the freedom to pursue my passion to help women in my own way. And I made pre/postnatal support a big part of our company mission. This has expanded to fertility support, and I am also interested in finding out as much as possible about the changes that occur for women during perimenopause so that we can support aging as well.
I am proud to say that the Body Conceptions method has proven to be a very safe but also challenging and effective method for women with a broad range of goals, not just pregnancy. I am constantly exploring the science behind fitness for women and also seeking the best way to keep our clients engaged and challenged while they train with us — which can be many, many years! We have created a method that combines cardio with full-body sculpting in a format that has constantly changing exercises and music to keep our clients on their toes. I am proud about the results we have seen, and I also love what it has done for my body. And most importantly, our work has connected us with the most wonderful community of clients and wellness practitioners with whom we collaborate. I am so grateful that I chose to follow this career path after dance.
Q: What does the dance-inspired fitness routine provide over the more traditional workouts (machines, weights, etc.)?
A: That's a great question.  Dance can mean lots of different things for different people.  For me, it symbolizes freedom and a deep artistic connection to my body. That comes from music in a very big way for me, which is why I take so much time (and pleasure!) creating my playlists. When I'm working with clients, I'm paying so much attention to them and what their bodies need, but I'm simultaneously responding to the music in a way that connects our physical energy with the music's energy. It's amazing how much more intensity you can put into workouts when you feel like the music takes you there!
I definitely want to acknowledge that there's a lot of fear around the word, "dance." So many people back away when I say that word and tell me with their fingers wagging that they don't have rhythm and aren't coordinated. I tell them immediately not to be afraid! We have specifically designed the "dance" components to be simple (think jumping jacks to a beat), and we use dance principles in our approach to the movement — but we won't be asking people to do crazy or complicated things if they don't move that way. Dance-based workouts like ours help our clients connect better with their core, coordinate their whole body more effectively, and achieve the longer and leaner physique of a dancer. I want to add that if you ARE a dancer, we've got you covered as well. We have plenty of fun, complicated dances we can use for the cardio to get your brain working and your heart pumping!
Q: Motivation is a key factor in getting to the gym. How do you motivate women to join and power through a session?
A: As I mentioned earlier, music is a huge factor for me in helping my clients connect deeply with their exercise experience. I like to ask my clients to give me songs or artists they love so that I can incorporate their favorite music into the workout. I also spend several hours finding the best new music each week that works for exercise. If the music is good, people don't even realize they're working so hard!
In addition to music, we also place a big emphasis on identifying our clients' goals and acknowledging that these goals can change through time. I personally get a huge amount of joy from these workouts, and I see joy in my clients as well. We don't focus as a company on the unrealistic goal of getting a perfect "beach body."  Instead, we want to give our clients an opportunity to improve their strength and coordination, get their mind off stress, strengthen during their pregnancy or heal from labor, and connect with their bodies in a new way – all of which helps them achieve the best physical version of themselves as a byproduct. These are motivating and joyful goals that keep people coming back each week and working with us for many years.
Q: How do you adapt your sessions towards people's individual fitness goals and busy schedules?
A: Personalization is actually one of the most important elements of our workouts. Our workout has improvisation built into it, which allows us to change our direction easily and respond in the moment to the needs of our clients. It's definitely structured as a specific method, but the flexibility empowers our instructors to make a wide range of choices depending on what's needed in the moment. I think all personal training should be highly personalized, but the stakes become even higher when we we work with prenatal or postpartum women who require deep attention and sometimes a sudden change in direction during their sessions. And this isn't just a pregnancy issue. Once, I showed up to train a client and only learned in that moment that she had fallen down her stairs. We had to avoid any jumping, protect her ribs that had been bruised, and could only move her shoulder in one direction. I managed to get her through the session gently and without pain, and she felt so much less stressed after getting her blood flowing – I was grateful that she had chosen to work out despite her accident!
Flexibility of scheduling is also a big factor in personal training. We address this by working with a range of trainers who have flexibility in their schedules when they begin working with us. We do get very busy and have more difficulty at times accommodating everyone's schedule requests, but we try to hire trainers at a rate that accommodates our demands. We take lots of time finding the right people and training them as thoroughly as possible, so I have to admit that this can all be a tricky dance. But we do our best!!
Q: Tell us about some of the special offerings at Body Conceptions (i.e., pre & post natal training, special occasions, private training). What can women expect to takeaway from these offerings?
A: As specialists in pre and postnatal exercise, we are prepared to work with clients during and after their pregnancies. We are highly connected with practitioners and services in the area who can help our clients if anything comes up that we don't address or that falls outside of our expertise. A pregnant client working with us can expect that we know the primary principles of prenatal exercise while having lots of experience working with a wide range of pregnancies. Every pregnancy is different, so we are highly attentive to the daily/weekly needs of each person and adjust accordingly. 
In addition to pre and postnatal fitness, we have worked hard to understand as much as we can about the fertility process. We work with fertility centers in the area to understand how they view exercise so that we can be as consistent as possible in our approach if our clients are seeking fertility treatments. (And we are always trying to learn as much as we can about current research on fertility and exercise as possible!)
In the same way we coordinate with fertility doctors, we also coordinate with PT's who might be seeing clients of ours who have injuries (or perhaps any pelvic floor concerns connected with pregnancy/postpartum). We like to make sure our clients feel comfortable with us and know that we are aware of the direction their PT's are going so that we can help them heal more effectively.
Outside of pregnancy, we have lots of other really fun, special offerings! Clients can get groups of friends together for special, private events like bridal parties, bachelorettes, and birthdays. We'll help rent out spaces and create as special an experience as possible. Our venues have ranged from dance studios in the city to beaches or lawns in the Hamptons. We love working with these special groups, and we are specially excited to design a playlist full of our clients' favorite tunes!
I am excited to say that we've helped our clients through a full range of transitions and events, from their weddings through pregnancies and the births of several children to awards ceremonies and college reunions. What makes all of these times special is that we help them achieve their goals while preparing for the things that mean the most to them, all while having fun! Being part of these big moments is what makes this work so meaningful to my trainers and to me. I didn't imagine how fulfilling this career would become for me and feel so grateful to be here.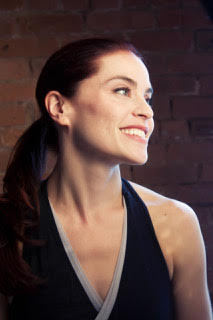 Looking to hire a babysitter or nanny in NYC? Bell Family Company provides fully vetted on-demand babysitting, including childcare for when a child is sick, full and part time nannies, baby nurses, temporary care and more! Learn why BFC is the best NY Childcare Agency servicing the tri-state area. BFC is the best in the business! Contact us today to hire a nanny in NYC or to book the best babysitters in NYC!