We recently partnered up with Carly Snyder, M.D., who specializes in comprehensive reproductive health care and makes it her mission to help moms feel empowered and achieve life balance. Read below for our Q&A to learn more about Carly and her wonderful work with women's health.
Q: What is your approach to help mothers optimize the body and mind pre- and post-birth? Are there certain services you provide that you find most beneficial for new moms?

A: The changes that occur in life from conception through baby's first year of life are astronomical, and the impact of these changes on a woman's sense of self is similarly huge. I spend a lot of time talking to my patients while they are still pregnant about identity and ways to incorporate their new identity as a mom into their current self, rather than feeling as if they are losing part of themselves with the arrival of their baby. I also work with women a lot on ways to feel proud and to own their changing bodies.
We focus a lot on living in the moment with a woman's partner during pregnancy and enjoying the time until baby comes as a couple, appreciating one another and strengthening the relationship and continuing to function as a couple once baby arrives in addition to acting as co-parents. Too often after having a baby, couples transition to being parents and intimacy goes out the window. It is imperative that a strong bond be nurtured during pregnancy and then be reinforced after baby's birth by having date nights and baby-free conversations. Pre-planning these date nights in advance, setting up a schedule with baby sitters lined up on a regular basis, establishes that the relationship remains important even after baby has arrived.
My patients and I also work hard on communication, speaking up about how a woman feels in the moment and making her needs known. During pregnancy and especially after the birth of a baby, new moms can feel as if their needs are secondary to their babies, but it is incredibly important that women feel empowered to speak up for themselves and to talk about their feelings and their needs openly. We explore what barriers they may have to opening up with loved ones about their experiences and then how to surmount these barriers so that open communication can occur freely going forward.
Another area that I focus on with my patients is making a sleep schedule during pregnancy for once the baby arrives to ensure that mom continues to get adequate rest. Whether mom is breast or bottle feeding, it is imperative that she sleeps at least six hours a night and ideally that she has can have uninterrupted sleep of three or more hours at a time. Moms are already exhausted as a result of labor and delivery when they leave the hospital with a newborn, and our country has no established supports in place to help new moms, so we must pre-plan to ensure that mom does not have to face feeding a baby every 2-3 hours every night on her own from day one onwards. This is only possible if mom has supports in place in advance, be it her partner, a family member, a postpartum doula or a baby nurse. A plan must be set up before baby arrives because otherwise mom will take on the full responsibility, and then she will undoubtably become exhausted and this can steam roll into feelings of sadness and a sense of being overwhelmed very quickly.
I also spend a lot of time discussing what are 'normal and expected' levels of anxiety and tearfulness during and after pregnancy, and at what point symptoms can be considered more significant and would warrant treatment, perhaps with more intense therapy, or with medication or with an increase in dose of medication if a woman is already taking something. Pregnancy is inherently anxiety inducing, and so is having a newborn. It is expected that new parents will be scared at times and will feel overwhelmed. At the same time, it is also important that women are able to control their anxiety and not feel that their anxiety or moments of sadness are engulfing them or taking over their lives. Parenthood will forever be scary because we love our children more than anything but cannot protect them from the outside world. We need to be able to compartmentalize our fears rather than allow the fears to control us because living in such a state of terror is not good for us or for our children.
Q: Why is it so important for mothers to focus on their mental health throughout the child bearing process?
A: Mom deserves to enjoy her pregnancy and the postpartum period as much as possible and this is impossible while struggling with a Perinatal Mood and/or Anxiety Disorder (PMAD). Mom's mental health is intimately connected to her baby's physical and emotional health both during and after pregnancy. Research consistently demonstrates that mom's emotional state impacts her growing fetus and that feeling consistently severely anxious and/or depressed during pregnancy can have negative implications for a baby in the short and long run. Similarly, having a postpartum mood disorder is hard not just for mom, but also for everyone in the family.

Q: Tell us about your radio show, MD for Moms. What can listeners expect to hear and learn from tuning in each week, and how can listeners tune in? 
A: MD for Moms is a show dedicated to helping women enjoy life more, to maximizing health and wellness and to improving women's relationships with themselves and with others. For the last year and a half I have focused on what I call my "Mama Docs On Call" Series where I introduce my listeners to physicians who are also moms, like me, and they are on the show to provide information and support geared to moms and their families. We discuss topics ranging from women's health and wellness issues to child-related concerns. It's really a conversation between myself and a leader in a field of medicine, and listeners are invited to call in live with their questions throughout the show. For example, some recent shows included one with an OBGYN who answered every GYN question we all have but never remember or want to ask during our annual appointments, another show was with a pediatrician who is also a Lactation Consultant and we discussed breast feeding; another show was with an ER pediatrician who has taken on a special interest in keeping kids safe on-line, and we did a two part series on how to keep kids safe on social media… upcoming shows include a discussion on autoimmune diseases and fatigue, on childhood headaches, infertility, having a baby in the NICU, and so much more. The show is booked all the way through the new year and beyond – it is really exciting. Each week I post the upcoming show information on my blog as well as on social media. The shows air live on the BBM Global Network (on the internet), on TuneIn and iHeart Radio at 1pm ET every Wednesday or you can listen to it as a podcast. Just search for MD for Moms on iTunes podcasts and there are about 115 or so shows available for download.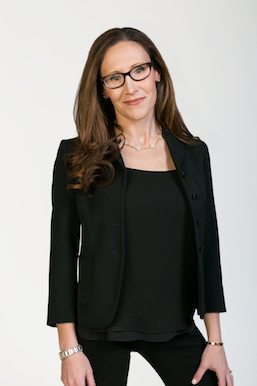 Written by Taylor Bell, Marketing & Social Media